This course is designed to help you see your chart as the blueprint of your soul's spiritual journey, and to learn how to interpret it.  This is a six (6) lesson video course. Lessons have handouts and example charts.
One of the components for maintaining Wellness, along with a healthy nutrition, a regular work out routine and a positive attitude is the understanding of our souls spiritual Journey and lessons to be learned.  After listening to this course you will have a clearer understanding on how to interpret the message we receive from the cosmos on a constant basis.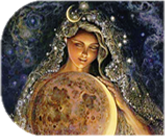 Astrology Course (English)
Astrology Course, learn to interpret your own chart. Series of 6 lessons that gives you a good introduction to chart reading and interpretation.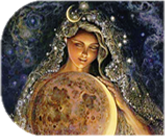 Curso de Astrologia (Espanol)
Curso de Astrologia, aprende a interpretar tu mapa astral. Serie de 6 lecciones que te daran una buena base para interpretar el mapa Astral. Incluye Ejemplos.